The Beautiful Udaipur
Awarded the title of "Venice of the East", Udaipur is one of the most popular tourist destinations in the world. Renowned for its beauty, romance, lakes, beauty, and natural environment, Udaipur is often described as the most romantic city in India. The city is characterized by a mixture of lakes, palaces, temples, gardens, narrow streets, etc. They reflect the different colors of the city. Udaipur is surrounded by the fascinating Aravalis and has a magnificent network of interconnected lakes in the form of Lake Fateh Sagar, Lake Pichola, and Lake Swaroop Sagar. The marine system and the green environment open the way for tourists and travellers from all over the world who seek inspiration in nature.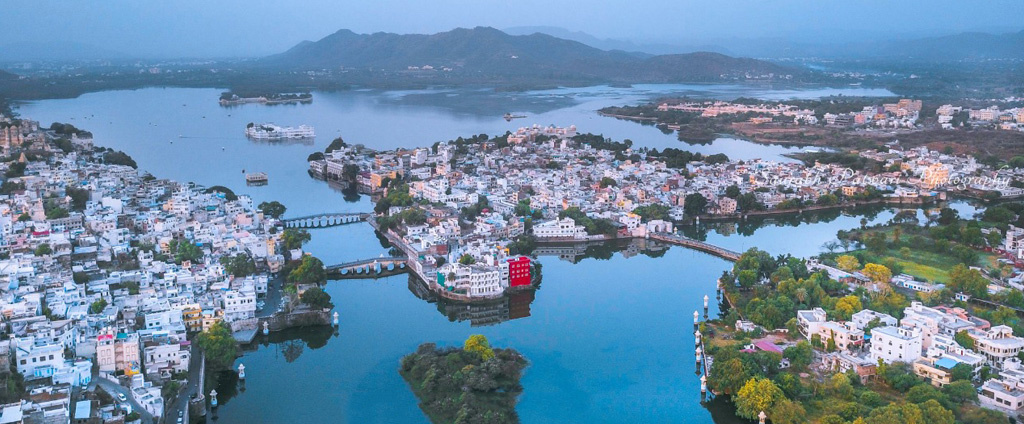 Udaipur is also known as the bridal capital of India, as it is the favourite wedding destination for celebrities from all walks of life. The city is a popular inmate of the demanding lifestyles of the modern world and embraces chivalry, rich culture, and the vivid colours of Mewar's real past. The city is connected to the main cities of India by rail, road, and air and receives a large number of Indian and foreign tourists from all over the world every year.